School's (almost) out for summer—which means it's time to start planning a getaway. If Europe is on your agenda, Travel + Leisure has you covered with lots of ways to save money as you plan. But the very first step is knowing how to be in the right place at the right time.
For that, we've rounded up data-driven suggestions from Booking.com. According to their insights, Americans are most likely to head to the continent's capitals: London, Paris, and Rome. There are more cost-effective destinations—and we'll get to that in a second—but if you're also keen to visit one of the Big Three, then you ought to plan on visiting in August for the best prices across the board. Doing so will save you 24 percent off compared to a June or July trip, but be prepared for lots of stores to be closed—much of Europe is also on vacation that month.
Hitting alternative destinations is a smarter way to save. That's why we've partnered with Booking.com to select European cities that might not be on the list of America's most popular summer getaways, but should be. We've also figured out the cheapest month to visit and ideal traveler profile (groups, couples, families, or solo).
But don't forget about saving on flights, too. To do that, book your tickets eight to ten weeks out from your trip—that's when historic data from Kayakshows you'll get the best deal. Consider extra charges from budget airlines (which could cover anything and everything, down to choosing a basic seat), baggage weight restrictions (in case you're planning to bring home a haul), and transit costs if you're flying to a secondary airport. And don't overlook airline-specific, obscure fees, like forgetting your printed RyanAir boarding pass at home (it can cost you $30 to have it reprinted at the airport).
Stockholm
Country: Sweden
Cheapest month to go: July
Best for: Solo travelers
Why book it: This city has such a vibrant café culture, you'll feel like a local just by settling in with a journal, coffee, and a kardemmumabuller (translation: a supremely delicious, only-in-Sweden variety of the cinnamon bun made with plenty of cardamom instead.) Going in July means a 16 percent saving over trips in June, when summer prices are at their peak—and it also means long days of Scandinavian sun. While you're there, be sure to hit the coast for fresh-from-the-fishermen shellfish, usually piled high on rye toast.
Positano
Country: Italy
Best month to go: June
Best for: Couples
Why book it: You can break the bank staying at a hotel like Le Sirenuse—a global standard setter for service and style. But you can make up some of the difference by traveling in June rather than July, when prices max out in this seaside stunner of a destination.
Prague
Country: Czech Republic
Cheapest month to go: July
Best for: Groups
Why book it: July brings tons of cultural events to Prague—everything from the supersized Bohemia Jazz Fest to a staging of Mozart's Don Giovanni in the same theater where it first premiered in 1787. Stay in the beautiful new Boho Hotel, which just opened in December with minimalist, grey-on-white interiors in the historic city center.
Krakôw
Country: Poland
Cheapest month to go: July
Best for: Solo travelers
Why book it: After many years of flying under the radar, Poland's second city is taking a turn in the spotlight—it's even ranked in the top 10 T+L's World's Best Cities. Credit the renaissance to a young generation of creative thinkers, ready to infuse the city's medieval buildings with a vibrant new energy. (The city's stunning architecture largely survived WWII due to a series of failed air raids.) Rub elbows with the city's emerging tech crowd at places like Pauza, a locally beloved bar on the second floor of a former tenement house.
Dubrovnik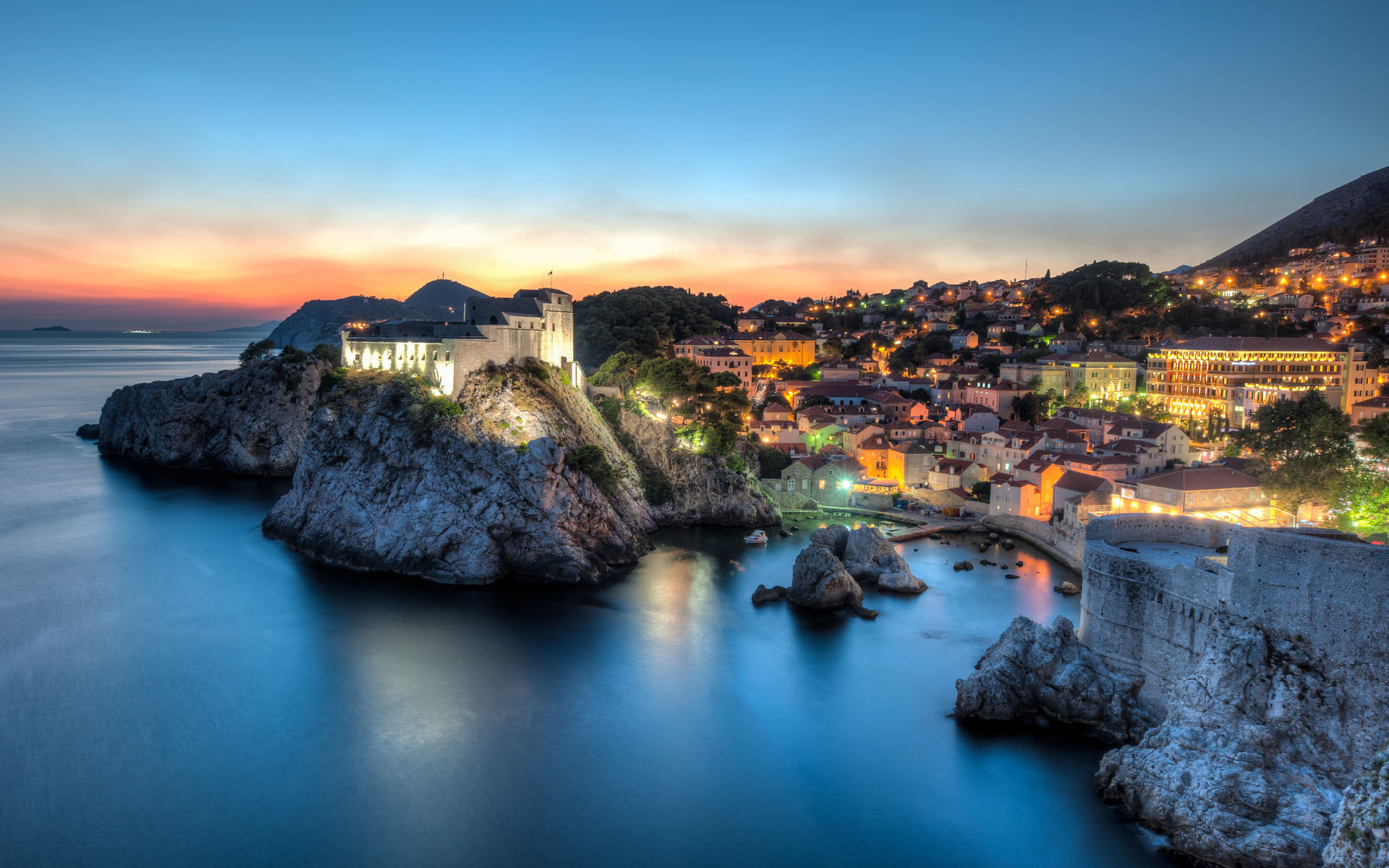 Country: Croatia
Cheapest month to go: June
Best for: Families
Why book it: While Europe's who's who spend their summers yachting up the Dalmatian Coast, you can live the fabulous life in this stunningly preserved seaside city. Stay in the 19-room Pučić Palace, take a dip in one of the city's pristine beaches, and walk the walls of the medieval fortress at sunset. Need a clue on why those historic ramifications look so familiar? Dubrovnik's Old Town makes many a cameo in Game of Thrones.
Bruges
Country: Belgium
Cheapest month to go: July
Best for: Couples
Why book it: You'll feel like you've walked into a fairy tale when you see the 13th-century architecture that makes Bruges one of the most charming places on earth. For a breath of modernity in a city that's all about the beautifully aged, stay at The Van Cleef. Once home to the legendary Van Cleef family, the 700-year-old estate has been updated as a boutique hotel where the whimsical design can only be characterized as a riotous, perfectly layered mash-up of patterns and colors.
Lisbon
Country: Portugal
Cheapest month to go: August
Best for: Couples
Why book it: It's always been a strong candidate where affordable European destinations are concerned, but Lisbon isn't just attractive for its value. It's also an emerging design mecca, with tons of artisans putting a modern spin on traditional wares (we're talking hats, shoes, jewelry—the fun stuff). Be advised that June is the most expensive summer month to travel, when a trip costs 14 percent more than it does in August.
For more places, prizes and interesting links visit Travel + Leisure Magazine.
We hope you can make the best out of this to have a dreamy holiday in Europe.
All the best,
Jordy & Nass